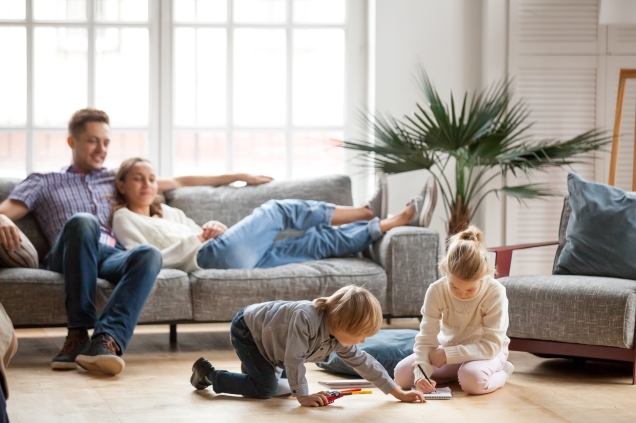 Customer Testimonials
Amie Greer

⭐⭐⭐⭐⭐

Nothing but good to say! I'm running multi jobs and they meet all our flooring needs!
Justin Wilder

⭐⭐⭐⭐⭐

Really excellent customer service. I can't say they are the cheapest in town but I will definitely go back for a great product and excellent installation. Sharon is so fun to work with! Thank you!
Judy Chapman

⭐⭐⭐⭐⭐

Positive: Professionalism, Punctuality, Quality, Responsiveness

I had Quality wool carpet installed, and everything went smoothly. They were on time and on budget, according to the estimate. The installers did a superb job. I'm very happy with the product and quality of the installation, and overall service.
Cori Gray

⭐⭐⭐⭐⭐

Positive: Professionalism, Punctuality, Quality, Responsiveness

We had them install our new carpet, and not only did they have availability for instal same week! They also did a fantastic job. I would 100% recommend anyone to them to get the job done.

Service: Install flooring
Jacqui Lockwood

⭐⭐⭐⭐⭐

Knowledge helpful staff. Great selection. Highly recommend.
Deanna Hemmen

⭐⭐⭐⭐⭐

LOVE my new remote control blinds at Camp Curvy Birch!!! Thank you for your help Sharon and your installer...well...he's frickin' amazing!!!
Sam Bratten

⭐⭐⭐⭐⭐

Best flooring store in Fairbanks with knowledgeable employees and a great selection to choose from! Everyone there seemed to only want to help me find a floor and going the extra mile to make sure I was happy with it
Becky Hassler

⭐⭐⭐⭐⭐

Sharon showed me around the beautiful showroom and the amazing selections. She's awesome!
Michael Vandeventer

⭐⭐⭐⭐⭐

Always quick to get measurements and installation is professional and well done.
Suzanne "Pain in The Ass" Keeney

⭐⭐⭐⭐⭐

Great wonderful place to buy your home needs. There are also many people that are very friendly.
Les Spencer

⭐⭐⭐⭐⭐

Great service and friendly staff. Prices and quality of goods very competitive.
Gareth O'Neil

⭐⭐⭐⭐⭐

ABSOLUTELY PERFECT! Best advice, best service- and a SHOWROOM!!! not a dingy warehouse-
Ridinator

⭐⭐⭐⭐⭐

Very helpful. Super friendly. Will be back for sure!
Brent Freiburger

⭐⭐⭐⭐⭐

Best flooring place in town
david tidwelll

⭐⭐⭐⭐⭐
Bobby Hurst

⭐⭐⭐⭐⭐
Amy Macpherson

⭐⭐⭐⭐⭐
Kristina Walker

⭐⭐⭐⭐⭐
Jamie Bratten

⭐⭐⭐⭐⭐
Adam Nolan

⭐⭐⭐⭐⭐